So many beautiful entries to the Beaded Passion contest! It was tough to choose between the entries, but here we are. May I present the winners!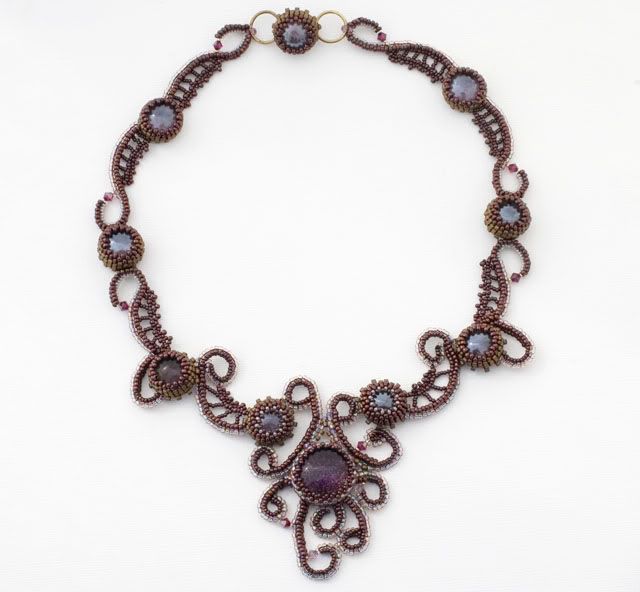 Best Entry: 'Lacy' by
JewelryTales' Cynthia Newcomer
showcases the artist's talent with manipulating beadwork's form into intricate filigree-like designs, far surpassing my own ability with the technique. One never runs out of new things to learn. Take a bow, Cynthia!
Most Unusual Entry: Fingal Frolics by
Karyn
. This is definitely a different kind of design! She says "I made all of the glass fused cabochons myself in my microwave kiln and the piece was stitched using a variety of seed beads and Swarovski crystals."
And the People's Choice by a landslide majority vote: Out of Africa by
Debger
! The patience it requires just to do a pendant with bead embroidery is impressive, and she's done an entire cuff! The variety of finishes give the safari colour scheme nice depth.